It never ceases to amaze me how the winter months can drag on (especially when it's so cold you can't leave), but then the summer months woosh by like a freight train. June is officially over and it was busy!! July is not much better; camp, vacation, visitors. But I decided it will only go as fast as I let it, so I'm making every free minute drag like molasses…sun tea and magazines will be ready for free afternoons. Our summer project folder is ready for more crafting and my new ice cream maker is just begging me to experiment. Slow down, July…that's an order.
But to reminise a bit, here's June's favorites:
My camera was in the shop for 2.5 weeks of June, so I took a lot of phone pics. A lot. You can find me on insta @aliciaahutchinson.
Our June began with a long weekend at the beach. We went to Charleston and spent lots of time on the Isle of Palms and Sullivan's Island. Sooo much fun!
The biggest highlight of June happened at the tail end…my boys both accepted Jesus and were baptized that very same day. My heart is still all a flutter.
Learning Well LLC is a participant in the Amazon Services LLC Associates Program. As an Amazon Associate, I earn from qualifying purchases. Affiliate links from Amazon or other programs are used on this website. For more info, please refer to our disclosure statement.
Happy July to you!!
xo,
{alicia}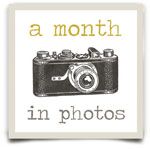 Get the 6 Secrets to a Simpler Mom Life