Happy Day Challenge #7: Plan(t) Your Garden, Mary
Happy Wednesday, Chicas.
It's Wednesday…time for happiness.
I love my garden. So does Mary Contrary, she rocks a garden. We plant one every year. It was funny to me that one of the first things the kids asked about when we moved into our townhouse in October was, "where will we plant our garden?" We are trying something new this year. Since I don't think the leaders of our commune would be too keen on me with a tiller in their nicely landscaped village green, we will be gardening in containers this year on our balcony.
If you do not garden, you so should. who doesn't like spinach? Squash? Peas?
Ok, well probably a lot of people. But even if you just put your precious produce in a basket and give it to your neighbor it's still super fun. And I promise you, any tomato you get off of your very own tomato plant will be tremendously tastier than those pathetic things you get at the grocer's.
So here's you challenge: Plan or Plant your garden.
Talk about it with us (aka: blog, sillies)
Link up next week!
Yeah for everyone!!
Did I just make a poem with my photo captions? It's a very poor one, yes…but a poem just the same. I call it, "Gardens are Happy."
Ok now, for last week you were supposed to
surprise somebody
!! Oh, I hope you did! Go ahead and link up below and I'll be sharing some of your posts on my
facebook page
.
Learning Well LLC is a participant in the Amazon Services LLC Associates Program. As an Amazon Associate, I earn from qualifying purchases. Affiliate links from Amazon or other programs are used on this website. For more info, please refer to our disclosure statement.
You can get a button just like this over there and add it to your post 🙂 ————>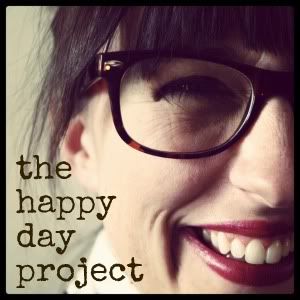 Have a happy day, girlies 🙂
OH! In case you were wondering about the mystery cow from Monday's post….

Get the 6 Secrets to a Simpler Mom Life