I might get in trouble from Glenda for this post…girlfriend thinks she's the boss of all lists and bullet points. 😉 But today I have a ton on my mind and a ton more to share with you, so there's only one way to do that in a calm, cool, and collected manner: a list.
To be more exact, a Monday List.
*ahem*
1. Homeschool Book Sale
I decided since I joined our homeschool group late in the year and used the "I just moved so I don't need to help much" excuse, that I should help out with this big used book sale our group puts on. This decision rocked for three reasons:
*I met the coolest lady ever and her story nearly knocked me over from irony (long story and I can't share deets, but seriously creepy cool stuff here). Such a blessing to be paired with her as her helper. I met a new friend and an amazing woman.
*I scored a TON of great finds for only about $130.
*I crossed off about half my curriculum for next year!
I know a lot of you out there homeschool and would love to hear what I got (I know I would!!), so here's a list within a list of what I got.
-Apologia's Anatomy (text +notebook for $15!)
-3 Human Body add-on books that rock!
-Human Body model $3
-Magic School Bus Germs project kit
-Math Teaching Textbooks (Tiff, I seriously smiled when I bought this because you're the first to tell me about it.)
-10 books for our shelves that aren't necessarily for school, but still great literature
-2 geography books
-2 poetry books
-a camping book with recipes and games
-Beyond Survival by Diana Waring (listened to her speak at a hs conference in March and she was great!)
-English From the Roots Up with the flash cards for $7
-2 full unit studies
-4 science books on oceans
-7 history readers
-Story of the World volume 4
-All About Spelling units 1,2, and 3 (this has been on my list and I was too cheap…score!!)
-7 books on tape including 6 by Jim Weiss…my kids love those.
Super excited about my finds. Some of the sellers just said, "FREE! Take whatever is left." at the end and I grabbed a ton of free stuff. Awesomeness!!
2. I bid adieu to Facebook.
Gasp!!! I know, right??!! I did. Just got on there Wednesday morning and was instantly annoyed with myself for spending 15 minutes reading nothing and found myself just plain turned off. Decided it right then and there.
I'm on Instagram @aliciaahutchinson. Follow me there.
and I still have my blog facebook page. That's not going anywhere. You can follow that
here.
Other technological news:
-I just switched my domain name. www.aliciahutchinson.com!!! That was exciting.
Learning Well LLC is a participant in the Amazon Services LLC Associates Program. As an Amazon Associate, I earn from qualifying purchases. Affiliate links from Amazon or other programs are used on this website. For more info, please refer to our disclosure statement.
-I am working on a new blog look. I like to switch up my online home as much as my living room furniture apparently. 
3. Smash Journal Party!!
So So So excited for this!! I have blogged about my Smash journal before, but sadly, I've ignored it. My friend
Ricki
and her friend planned this super fun link up party. The deal is, take your Smash Book and smash Summer 2012 and fill 'er up! At the end of the summer, we're all gonna share our books at their party. It's gonna be over-the-top radness. I put all my stuff in a basket in the living room so I remember to do it. If you Smash, do it! My Target even carries them now…go get one and do it 🙂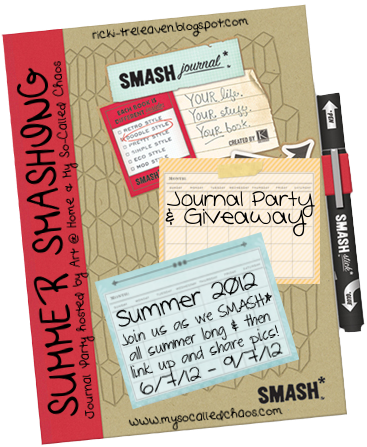 Get the 6 Secrets to a Simpler Mom Life
4. Pool, sun, and more pool.
This is all I do, I'm not gonna lie.
Well, I do manage to make dinner once in a while and put my children in bed. Other than that, we are at the pool. It helps that my commune has one, so that means I have a pool in my backyard for the first time ever, meaning I'm there.
Everyday.
He's there too. Mr. Frog, chillin' by the ladies at the pool. Pretty buff in your Speedo there.
5. Car shopping is not my favorite kind of shopping.
I know what it's like to have one car. A couple years ago we went for several months with one and we're going on two weeks again with one. I know a lot of people go forever with one, but seriously…this takes more thinking and planning then I'm capable of.
We sold my car a couple of weeks ago because an eager buyer pretty much fell in our lap, we wanted to buy something bigger anyway, so we did it. But here we are with a chunk o' change just waiting for the right one to come along and I'm picky, y'all. But it's a lot of money to buy a car, so I'm gonna keep my list and stick to it…
…I might need to buy a bus pass, but at least I'll still have my list.
6. Sister's off to camp.
Yep, I'm sending her off all by herself to an overnight camp with 200 other girls in the woods where there's a lot of bear sightings. Sounds fun right??
Are you serious??? I would never do that!!!
She is going to camp this week though. Morning camp. It's gonna be a productive week for me.
What am I working on, you ask?
-editing photos
-organizing my recipe binder
-organizing my homeschool bookshelves
-Smash booking
-Ironing 2,657 shirts
-running errands
-getting my haircut
-finding the perfect Father's Day gift
So there, are we all caught up now? Whew. That was a lot of lists and bullets.
Wait, one more…
On the blog this week:
-pics of Asheville and my parents visit
-more summer goodness, lists, and stuff
-a Happy Day Project
and
-Charleston photos
Ok, now I've really got all the bullet points out.
Happy Monday to you!
xo,
{alicia}