Hey friend, this weekend we're going to talk about finding our way. But first, how was your week? Was it rainy in your neck of the woods too? Was the sun shining? I've heard summer has already arrived in the South! Here in Minnesota, was drizzly and rainy most of the week. I did manage to get out for a walk most days and the girls and I enjoyed one sunny afternoon.
To be honest, sometimes I like a cloudy week, making inside feel extra cozy. Some of our regular activities were cancelled this week for spring break, so we had an extra restful week.
This week I've been talking with friends and pondering over something. Does it feel awkward for other homeschool moms whose kids are getting older and we're able to see the end of our homeschool days approaching?
Learning Well LLC is a participant in the Amazon Services LLC Associates Program. As an Amazon Associate, I earn from qualifying purchases. Affiliate links from Amazon or other programs are used on this website. For more info, please refer to our disclosure statement.
I do have a 2nd grader, so there are many good homeschooling years ahead and I'm so thankful. But I look at my other kids and Jack will be in 10th grade and Sophia in 8th next year. Noah is already done with his homeschool years and it literally felt like he was in high school for two months when I look back at it.
WEEKLY RUNDOWN: Finding Our Way
I know without a doubt that my calling for this time in my life is to homeschool my kids and be the caretaker of my home. And truly that is enough for me. My work online has been a huge blessing over the years and I wouldn't change any of that.
Get the 6 Secrets to a Simpler Mom Life
Maybe it's the state of our world right now, but lately, I've felt confused about finding my way with my work. Maybe you feel that too. What is our calling beyond the homeschool years?
The possibilities are almost limitless. We could go back to college, start a business, run for office, volunteer at an organization we love, write a book even–it's endless!
Just being transparent with you, that lately, I've been looking forward to see what might be on the horizon and have come up empty. I have no clue. It's ok really. But for someone like me that doesn't do so well without a PLAN, it can feel haphazard and awkward.
More on this later in the post…
…for now, here's the rundown for this week.
MAKING HOME
The girls and I got to spend some time in the sunshine this week before it decided to hide and rain the rest of the week. The birds are out in full force and we love to watch how busy they are.
Jarrod and I are working the rest of today around the house on the endless projects!
WHAT WE'RE LEARNING
I wish I could go to town's square an announce maybe my biggest homeschool accomplishment EVER– we are on track to FULLY FINISH an entire science curriculum this year!!
You may know this about us–we are not good at science.
Well, this year is different. The girls and I are about to finish Apologia Zoology Book One and I won't stop bragging about it!! 😉
This week, we finished our section on insects and drew in their notebooks the anatomy of a bee and an ant.
It's really important that we rejoice in this together. Thank you for being here to share in this moment!
Spring Sales for Your Homeschool
There are three awesome spring sales for your homeschool that I don't want you to miss!
1. Compass Classroom has the most amazing resources for your homeschool!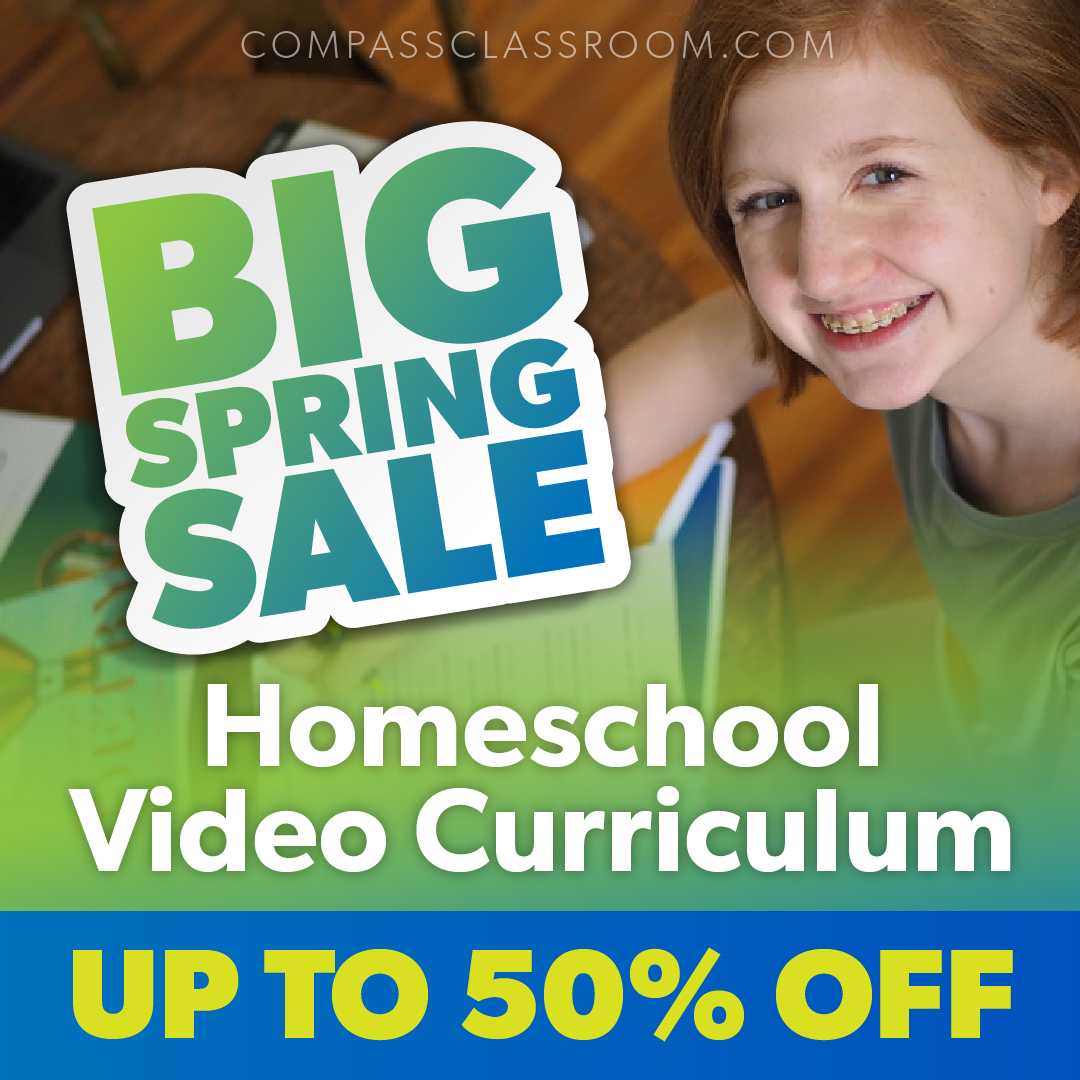 2. Spring Garden Bundle Sale!
3. Exploring Nature with Children is a WONDERFUL nature curriculum!
All of Exploring Nature with Children Curriculum is on sale at 20% off through April 23rd. No code needed!
So much of our homeschool is literature based. We use bits and pieces of Beautiful Feet Books, Homeschool in the Woods, and other great literature we have collected.
Because of this, we have SO MANY great books started right now and we will have to tie them all up before school is over in seven weeks!
What We're Reading:
The kids and I are also currently reading the following in the Evenings:
NOTEWORTHY
Again, On Three by Doug Wilson on his blog this week. So encouraging, especially the last paragraph!
The vaccine debate seems to be raging on Instagram, I am told. This is not a note about whether or not you should get it–that is completely up to you. But a friend directed me towards another friend's IG stories this week and I think they are very important. We should know that not all of these "freebies" in exchange for the shot aren't actually free. Someone is paying for it. Please go watch my friend Allie's IG stories, saved in her highlights under "TRANSPARENCY." Again, it's not about the shot, it's about being able to make a decision wisely, not to be "influenced."
ON MY HEART: Finding Our Way
To continue from above, I haven't fully formed my thoughts on this middle-place feeling I've had. There are a lot of things in our life right now that just feel uncertain and unclear–where we live, what I do online, if I should or shouldn't be on social media, what the coming years look like for us–I know a lot of you feel similarly, because I hear from you in my inbox.
As uncomfortable as it is, I do know that I'm exactly where God wants me to be right now. I know this because when He wants me to move on to something else, He's never failed to lead my path.
So friend, if you're feeling a little unsteady in finding your way, stay diligent in prayer–I'm talking to myself here! You can bet that God is working all the present uncertainties together for His good.
I started reading through Hebrews this week and I'm also listening to R.C. Sproul's series on the book.
ON MY NIGHTSTAND
My goal for this Quarter: FINISH THESE BOOKS! I can't drop any of them! You know how sometimes, you're reading a book and it's not that great and you have better things you could be reading? That is not my situation. They're all SO GOOD!
Here's what's on my nightstand:
BE THANKFUL
Quick List:
A restful week
Good, prayerful friends
My kids who are so gracious to me when I fall short of my own expectations
How about you?
What are you thankful for this week?