Are you suddenly homeschooling because of coronavirus /COVID-19? You're not alone–and you can totally do this! We, obscure homeschooling families, have been "quarantined" for years! Ha!
But in all seriousness, I am seeing the schools shut down and big events being canceled like lines of dominoes falling and as unnerving as this current season is, temporarily homeschooling your kids can be a bright spot in all this craziness.
This article will outline some really simple ideas and resources to make this transition into suddenly homeschooling a smooth one. I'll lay out some books, online classes, and supplies you can start using right away.
Learning Well LLC is a participant in the Amazon Services LLC Associates Program. As an Amazon Associate, I earn from qualifying purchases. Affiliate links from Amazon or other programs are used on this website. For more info, please refer to our disclosure statement.
And because sticking to a good routine is really important during times of turmoil, I'll help you with some tips for that too. Keep scrolling for a sample routine you can print out or use as a starting point for creating your own.
Hang in there, new homeschooling parent!
Get the 6 Secrets to a Simpler Mom Life
Are you suddenly homeschooling because of Coronavirus?
I know this is a scary situation, but having your kids at home with you right now is the best place they can be–with the people that love them most and who can assure them everything will be ok.
Let them ask questions. Keep the news off if it's causing extra anxiety. Use this time to connect with your family and calm fears.
Teaching your kids at home might feel overwhelming, especially with the Coronavirus / COVID-19 weighing on our minds. And even after 12 years of teaching my kids at home, it's still overwhelming for me at times too.
The goal for this post is to outline some ways you can easily homeschool your kids, even if you're suddenly and unexpectedly doing so.
Reading Aloud + Individual Reading is HUGE!
It might not seem like much, but reading aloud to your kids and giving them great literature is a fabulous way to teach your kids–even if you do nothing else!
Now is a great time to check out Audible–you can get audiobooks downloaded right onto your devices and have your children listen in while you get work done.
Here are some of our favorite Audible titles:
But what titles to start with??
I've scoured our bookshelves to find our very favorites from these last ten years. All my kids and I have weighed in to share our favorite family read alouds. This list is aimed at ages 5-12 but is certainly flexible.
It's OK to watch TV + Movies + Documentaries, Especially when you're Homeschooling for the Coronavirus!
CuriosityStream is my favorite tool for TV learning. Good TV can be hard to find. Shows like documentaries, where my kids are learning and I'm not doing the teaching–this is a homeschool mom's helpful sidekick!
WHAT IS CURIOSITY STREAM?
CuriosityStream is a digital streaming channel that streams only one type of program…documentaries! There are over 1500 documentaries to choose from and every one of them is quality. The topics are wide and varying as well.
CuriosityStream is like Netflix for documentaries! I know, right!? A homeschooler's dream come true!
Not only is the content way better than Netflix's endless queue of mindless TV, but the price is much better as well! Plans start at just $2.99/month–no kidding!
If you're wondering if it's a good fit for your family, you can start a 7-day free trial today to check it out. If it's not for you, you can cancel anytime. (But I have a feeling, you're gonna love it!)
Great Books Made Into Movies!
It's a great time to watch Netflix and chill right now, but if you tie in a book with it, you can make movies a fabulous learning tool.
Movies can create memories! You can talk about plot, characterization, acting, setting, and even film editing!
36 OF THE BEST CHILDREN'S + YOUNG ADULT BOOKS MADE INTO MOVIES
I love adding the movie version to the end of our current read aloud to tie it all together and for those that are homeschooling during the Coronavirus scare, this is the perfect activity!
Here are our best picks for children's books made into movies. As always, please read parental reviews or preview the movies yourself before showing to the fam, as some may have sensitive content depending on the child.
GEOGRAPHY AND HISTORY FOR HOMESCHOOLING THROUGH Coronavirus
AROUND THE WORLD STORIES
If your kids like audiobooks, they will love this. Around the World Stories is exactly what you think it is…except more. You get a new story every single week from a certain country. The same country is covered for a month and you'll get a new culture every four weeks.
These stories are captivating! You can listen to samples on their site.
A parent guide is included with each story with discussion ideas, recipes, and activities! You could literally use these stories for a whole week or more.
FINE ARTS FOR YOUR NEW HOMESCHOOL
Winter is a slower season for us. We have a lot more time at home, which gives us a lot more time for art and music. I love to brew some tea, turn on the fire and enjoy a quiet hour with my kiddos on cloudy winter afternoons.
MAESTRO CLASSICS
I wish I would have known about this resource earlier on in our homeschool journey because they are just fabulous! These are classic pieces of classical music paired with stories, all performed by the London Philharmonic Orchestra. They're perfect for turning on while working on an art project or math lesson.
We own the Nutcracker, Swan Lake, and Handel's Story of Water Music. All are fabulous!
*NEW* for this year is a whole story on Bach!
CHALK PASTELS
We have been using Chalk Pastel guides for years. We keep going back because they have proved over and over to be the least stressful art lessons with the most reward in the end. A few of my kids can be perfectionists, but with chalk, the art is meant to be imperfect which seems to alleviate their stress.
There are lessons on history, seasons, some of your kids' favorite characters, holidays and more.
I also love that they provide video courses in addition to the ebooks.
SCIENCE AND NATURE FOR WINTER HOMESCHOOLING
These will probably forever be my favorite nature resource. All the thinking is done for you! The theme of your nature walks, the projects, recipes, cross-curriculum activities, extra reading ideas–it's all done!
This is a wonderful time of year to study nature. Here's some of our favorite titles for spring:
Digging into Nature
Just because you're homeschooling because of the Coronavirus can't stop you from studying nature!
Get outside with your kids–vitamin D is great for the immune system!
I highly recommend pairing your outside time with our very favorite online resource: No Sweat Nature Study Classes.
These are amazing online classes taught by Cindy West, the longtime homeschool mom and nature expert. She'll walk your child through a topic in nature and your kids will create a nature journal too.
We have also been using this Math in Nature: Shapes and Patterns from Nature Explorers this winter. It's totally different than our normal math curriculum, so we're excited about the change!
If you want to make math fun during this time, study math in nature!
Math Games
Each week we will play some math games and use some favorite math books:
Gameschooling is a great Remedy for Homeschooling During the Coronavirus
Filling your homeschooling days with delight amidst the Coronavirus scare
We all want a little mystery, surprise, risk, and adventure in our homeschool days…this is the recipe for a Delightful Education! Want to know what tools we've used to add a little magic to our everyday? Here's my list of tools for creating a little extra fairy dust every single day including
handicrafts
music
art supplies
baking and cooking tools
Create a March Fun List for Your Time at Home
Here are some ideas on my March Fun List
And create one for April too, since many of us don't know when school will be back in session!
Suddenly Homeschooling for the Coronavirus…
All in all, this is an uneasy time, but we can also see the good too. Sure, our kids are going to be disappointed because of all the cancellations–we adults are too!! In the long run though, staying home, keeping ourselves and others safe, will be the best in the end. And it will end before we know it!
Keeping Life Somewhat Routine
I'm a big believer of routine and keeping things even keel–especially in times where everything else feels off balance. Here's a sample of what your days at home could look like.
Use this as an example and adapt it to fit your family.
Here's what a sample routine could look like:
First things first: Breakfast, brush teeth and wash face, chores
Morning School:
Math: Practice facts + play a math game (20 mins)
Language Arts: Reading practice/letter-sound practice/grammar (15 mins)
Writing + Penmanship: Write letters to friends and family (15 mins)
Science + Nature: Online class with nature journals (30 mins)
Stretch Your Legs: play outside; do yoga; jump rope; go for a walk
Lunch:
Monday: Sandwiches
Tuesday: Tacos
Wednesday: Pasta
Thursday: Soup + Salad
Friday: Pizza
Quiet Time: Individual reading and/or audiobooks; puzzles; screen time; crafts; create
Head Outside: go for a walk; ride bikes; sidewalk chalk; fly kites
Reconnect as a Family: eat dinner together; read a devotional and/or a read aloud
Print your own routine here:
Academics aren't the most important thing right now.
The most important thing for our kids right now is to help them feel safe and secure. Letting our fears and insecurities overtake us will only make it harder on our kids.
Academics can wait. If you do nothing other than reading aloud, your kids will be fine! Anything more is just icing on the cake–just wash your hands.
Remember this is just temporary–but how we handle it can make it better or worse.
Go outside. Take hikes with your kids. Look at the trees changing for spring.
See what birds are returning.
Find a good, family show and binge watch it with your kids. (We love Good Luck, Charlie; Series of Unfortunate Events; Little House on the Prairie; and any survival shows!)
Bake new things, cook new dishes, make play-dough.
Play tons of games–grab a couple of new ones from Amazon to keep things fresh and pull old favorites off your shelves.
All of this adds us to SO much learning!
And even more importantly, make connection with your kids top priority right now–if that's in place, you will be surprised how much learning follows.
To recap, here's what to remember about homeschooling during the Coronavirus scare
To recap, if you're homeschooling because of Coronavirus:
create a simple routine for your family so things feel more normal in the middle of all the upheaval
Cook, bake, read, and craft together
Remember, your kids will be fine without regular school for a period of time. Kids quickly make up time for missed academics.
Make a plan for your day before your kids get up in the morning–this helps me tons!!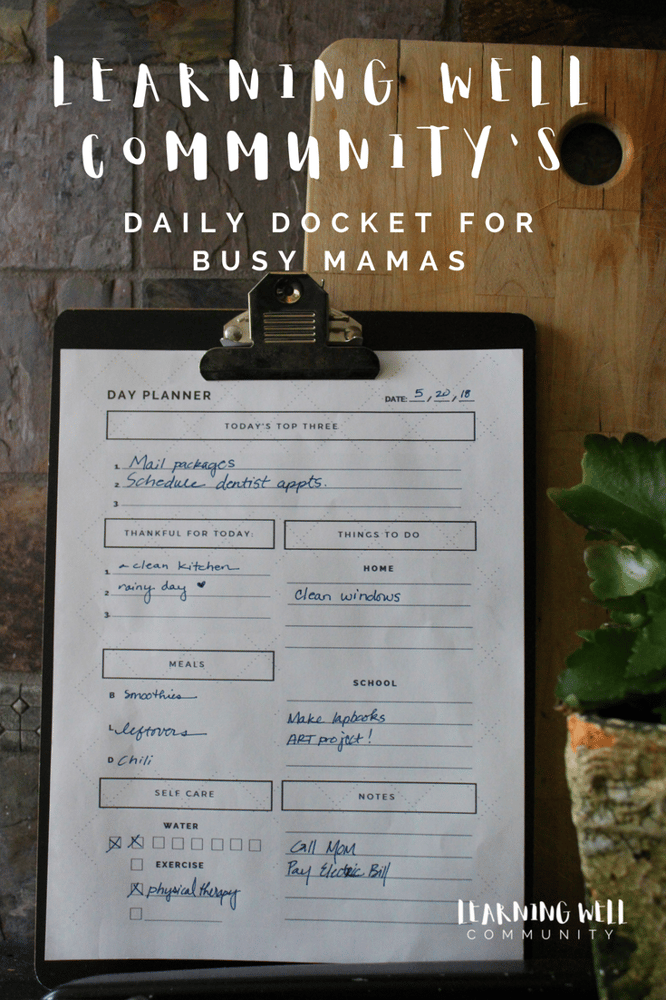 YOU ALSO MIGHT LIKE: