Happy Day Challenge: It Ain't Always Easy
So quite recently it's come to my attention that God did not mold me to be the teacher of 10 three-year-olds. I will finish the week strong…with my head held high, but I can sleep comfortably knowing something more about myself. That nugget paired with changes on the horizons, decisions to make, and sore muscles; it's been a tough week to be super joyful.
You would think that being around 10 3 year-olds that run in 10 different directions and do 10 different things every time they're asked to do one, would make me appreciate my well-behaved children causing me to treat them with things like gummy bears and cotton candy. Oh the contrary, my friends. For some reason I do the opposite.
I've been really crabby this week. Really anxious-feeling. Kinda pouty. Sort of confused. I'm worried about summer…I know that sounds weird. But it's racing by. I want 'simple' and things just seem to be more complicated. I want to sit and do nothing but Smash the stuff in my Smash book that I've had accumulating for weeks. That's all I ask! Can you tell I'm kinda still in that mood??
Learning Well LLC is a participant in the Amazon Services LLC Associates Program. As an Amazon Associate, I earn from qualifying purchases. Affiliate links from Amazon or other programs are used on this website. For more info, please refer to our disclosure statement.
This week, this challenge is mostly for me…and for all you crabby Nancys that feel confused/anxious/pouty/and pissy like I do. So here's the challenge…that's not really a challenge, but a poll more or less.
What do you do to shake a bad mood?
Get the 6 Secrets to a Simpler Mom Life
I would not say that mine is completely shaken but I did my best yesterday afternoon/evening as I was holding down the fort alone while Jarrod was at a work thing. Here's what I did:
1. Took the kids to the pool. If I stayed home I would just be crabby with my kids…who I really am so appreciative of at this moment. I decided going to the pool and getting nothing done at home was better than staying home and being crabby.
2. Phoned a friend. Do you have a phone friend? Like somebody who won't just say what you need to hear? Somebody that will let you vent but still have a positive outlook for you and still level with you and still get you????? I do. I have a few of them actually. I am blessed with such great friends. This one made me feel instantly better yesterday. I hung up relieved to have spewed a little bit, knowing that she doesn't think any the lesser of me for it.
3. Made a Kashi frozen pizza. It was dinner…in the summer…when Jarrod's gone…and it wasn't cereal. Instant confidence booster.
4. I opened the door and let the lace curtains sway. I should really remember this one because it always seems to make my house feel like a sweet little island cabana or a beach cottage on the Outer Banks. Instant mood changer.
5. Thanked Jesus for my kids that really DON'T make me that crazy. I mean really, I think they do, but I know now that they don't . They are so good. They love each other. They love me. They are happy. They make me smile most of the time. They fall asleep after a long day of VBS and swimming on the couch at 6:30pm. And they eat Kashi Spinach and Trio Mushroom pizza…how cool are they?! I love them. Thanking Jesus for them is a good shaker of a bad mood.
6. Grabbed my pen and paper and make lists…of all sorts. When my mind is a jumble, I have to sort it out somehow. For me the best way to do that is to make a list; lists of prayers, lists of to-dos, list of groceries I need, lists of blessings, lists of things that are confusing me…just lists. When I see things on paper my mind feels like less of a mess. Are you like that?
I did all these things yesterday afternoon and evening and I can't say my mood was totally turned around, but it was definitely better. It's a challenge sometimes just to be in a good mood! So that's your challenge…tell me, how do you shake a bad mood?
If you did last week's challenge, you're probably in a great mood…seeing your freshly fluffed room(s). I can't wait to see what you did!!!!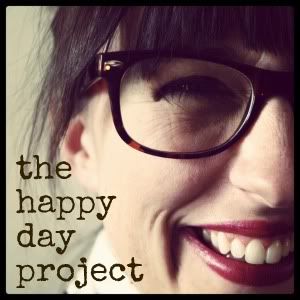 &<span style="background: yellow;" class="goog-spellcheck-word">lt</span>;a <span style="background: yellow;" class="goog-spellcheck-word">href</span>="http://www.<span style="background: yellow;" class="goog-spellcheck-word">alicia</span>-<span style="background: yellow;" class="goog-spellcheck-word">lafamille</span>.<span style="background: yellow;" class="goog-spellcheck-word">blogspot</span>.com">&<span style="background: yellow;" class="goog-spellcheck-word">lt</span>;<span style="background: yellow;" class="goog-spellcheck-word">img</span> alt="giveaways" width="175″ <span style="background: yellow;" class="goog-spellcheck-word">src</span>="http://i986.<span style="background: yellow;" class="goog-spellcheck-word">photobucket</span>.com/albums/ae348/<span style="background: yellow;" class="goog-spellcheck-word">aliciaahutchinson</span>/<span style="background: yellow;" class="goog-spellcheck-word">hdp</span>.<span style="background: yellow;" class="goog-spellcheck-word">jpg</span>"height="175″/>&<span style="background: yellow;" class="goog-spellcheck-word">lt</span>;/a>
Link up below…