So we joined Jarrod in Charlotte while he was there for some work stuff on Sunday night and Monday. We were there for about 24 hours and this is my synopsis.
The kids ran down the hallways and got ice in buckets.
I met the
Suzette Mahoney of The Frat Pack + Me
. She was just as sweet as I expected. So easy to talk to. So adorable. She chose the cutest little french cafe for us to have lunch. It's Amelie's. (pronounced Ah-ma-lees...i thought is was like Ah-meel-ia or something like that. not so.) And the Pioneer Woman was there (not Monday, but a different day) and posted about it and everything. So ya, it was good...
Suzette and I could've chatted all day, but she had to go pick up her son and my kids were in a French cafe. So you can about imagine.
I loved meeting you, Ms. S! Next time it's IKEA time!! :)

Speaking of IKEA................
after we left Suzette, we went there.
If you've never been, just imagine a big, no HUGE warehouse type thing that lures you in by adorable room settings, convincing you you need to be more organized and hip. Then you keep walking and following those arrows on the floor and you pop out in this huge warehouse part and you take a trolley thing and load it up with boxes of furniture!!!!
Although, is does tend to be more stressful when you're there alone with three kids
and you're trying to buy boxes of heavy furniture
and push carts (or buggies if you're in Asheville)
and sign up for rewards programs so you get a discounts
and load into your car.........................
I nearly left a kid to fit all my stuff, but it turns out I didn't have to.
And everyone was all snug as a bug in a rug. or a car.

My 24th hour in Charlotte:
I am getting out Christmas stuff today.
We're buying our trees (yes, treeS) on Saturday.
I thought I left all our Christmas CDs in storage in South Dakota, but I found them.
So it's gonna be a Rock Around the Christmas Tree kinda day.
Also, because I'm so Christmassy and Katy was so sweet to ask me, I'm guesting over at Scotty Boy And Katy Girl, talking about Christmas things. Go see me and say 'ello.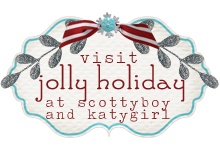 So ya.